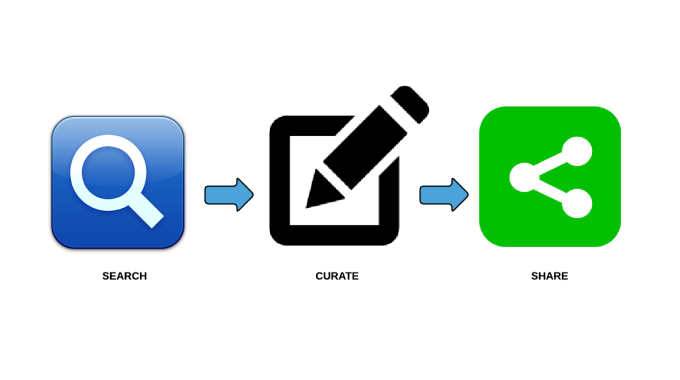 Few Content Curation Tips for Marketers who Lack the Time and Resource to Create Genuine Content
The main objective of most content marketing campaigns is to develop quality and informative content, get more shares/clicks and generate more sales conversions. As Google rolls out Panda algorithm updates every year, it is hard for many marketing teams produce great and genuine content for client websites. Also, many content marketing firms are facing shortage of skilled content developers, infographic videographers or producers. Many business enterprises outsource their content requirements in hopes of getting great content and thereby gaining more SEO benefits, but the results are not always positive as people need to really understand your business and must write something compelling and useful for your target customers.
For content developers who are with limited resources can get fresh content for their client website by implementing content creation in a right way. Curating and publishing somebody else's work is a great way to demonstrate your business's thought leadership on a specific topic. Here are a few suggestions on how doing content creation in the proper way.
Hosting Curated Content on Your Site and in Social Media Channels
Only through effective content marketing campaign that you can drive people to your website. And there are brands that have successfully attracted more traffic by posting great content in social media sites. Similar to genuine content, your curated content must be visible both in your business website and in social media sites so that it will increase your SEO value, boost customer engagement, and hopefully expecting more conversions.
You Have to Give Some Credit When You Use Somebody Else's Content
When you curate content from another source, you need not forget to give some credit such as a link back to the original article and notating where it was originally written. When you use imagery for curated content keep in mind that the original authors will hold the rights to use images for the intended site and your company doesn't share those rights. You use images from the Wikimedia Commons image database and it is crucial that you get this part right or you will have to face copyright infringement.
Combining Curated with Original Content
We know that video, Whitepapers, blog posts and other long form of content can induce more visitor traffic and it is also the type of content that you can promote in paid media. Another type of content that you can promote in social media channels is the "mix" of curated and original content, and the combination must be based on your industry requirements and needs of your audience. There are firms which use curated content to fill in gaps between the times they publish original content. If you want to post something original every two weeks, then you should post few curated content in between.
Curating Content that has focused on More Sales
There are marketing experts who believe that providing curated content with the aim of more sales will hit at the right spot. You need to develop and curate content that is specifically focused on moving the audience from one stage of the sales funnel to the next. Content that is viable to this plan can be a short video or it could be a note from the top-level management executive saying thanks for their interest. Also, it could include a few curated posts that help your targeted customers know that you get them and their business.
Think of "Out of the Box" Strategies When Curating Content
In the beginning, most businesses just want to add content to their website and they don't care quality or the type of content they need. As they get more sophisticated, these businesses start thinking about the quality of content they need to attract the attention of their audience. Content creation becomes more sophisticated as an organization moves up the hierarchy. It goes from bringing content to your website to displaying current events to using curated content to support your opinion. You will begin to see more people and other firms want to publish on your website, as your site becomes a destination.
If you are struggling to create quality original content for your website, you can use content creation and include above mentioned tips to get results as per your expectations. You need to be careful when you are creating content written by other authors, and avoid the risk of facing copyright infringement issues.