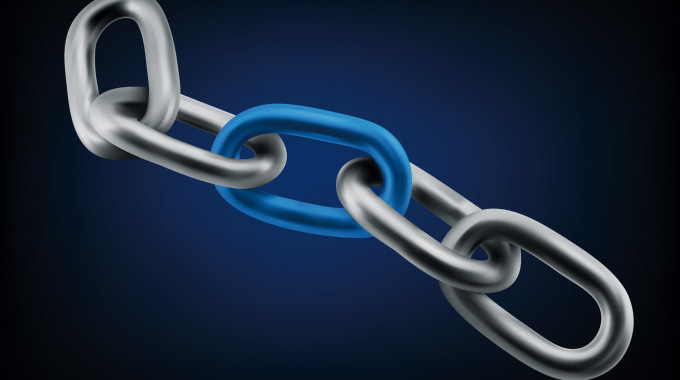 How You Going to Deal with the Unnatural Link Warnings
The only thing that every website owner hates to see in their Google Webmaster Tools account is a message that warns of unnatural links pointing towards their site. These warnings appear only in Google Webmaster Tools as the result of a manual action taken against your site, and they are personally, sent by employees of Google's Webspam division who were tasked with analyzing your website for inorganic or spammy links. Whether your website utilized 'black-hat' SEO techniques for artificially boosting your site rankings, or your site was the target of a negative SEO campaign, the Google' Webspam team compile a list of unnatural links on your website and send you a message. Before we discuss about the types of unnatural link warning message types, let us first glance at the differences between manual and automatic penalty actions.
Difference Between Manual Action and Algorithm Penalty Action
Manual Penalty Action – As the name suggests, manual penalty refers to actions manually taken by the Google Webspam division who personally review your site and your link profile. If Google thinks you have deployed some shady tactics in order to rank better in their SERPs, then you might get a warning message. Manual link warnings have nothing to do with penalties caused by Penguin or Panda algorithm updates. These types of warnings are deployed only when you are in violation of Google's Webmaster guidelines. You will receive messages regarding link warnings in the "Manual Actions" section of your GWT account. 
Automatic Penalty Action – Penalty action resulted from Google algorithm updates (Penguin and Panda) are made when Google rolls out these updates and automatically evaluates not only your links but your entire website. The internet search giant is putting a lot of effort in improving the algorithm in order to reduce the involvement of their employees. Also, these penalty actions are completely automated, based on their algorithm, and is evaluated on the spot.
The biggest difference between these two penalties is that if your website is impacted by the Panda or Penguin update, you won't receive any written warning from Google. You will just experience a sudden drop in search result rankings. Now that you understand the difference between automatic and manual penalties, let us take a look at the types of manual warnings you might receive.
Unnatural Links from Your Website
The first type of unnatural link warning is received by the website owner when Google finds your link profile consists of unnatural outbound links. This means that you are utilizing tactics that are against Google's webmaster guidelines. The "unnatural links from your website" warning is associated with a manual action that affects only the concerning part of your website. This type of action is categorized as "partial matches". The other type of actions is called "site-wide matches" which affect the whole website.
After you have acknowledged the violation, you need to attend to the issue and solve it. You do so, you need to identify which links are spammy or unnatural. Then, you need to filter them out or insert a rel="nofollow" tag on them. To fix the situation in another way, you can use a 301 Redirect attribute via a web page that is blocked by robots.txt. After you have identified and taken care of all the spammy links, you should create a reconsideration request for your website. This request lets Google know that you want on the right path and the manual action to be removed as soon as possible.
Unnatural Links to Your Website
This comes when you receive a message in your GWT account announcing that Google detected some unnatural links pointing to your website. Moreover, with this kind of warnings, the search engine provides a few links as an example of bad links pointing to your website. The main difference between this message and the warning above is that in this case Google detected a pattern of spammy links that are pointing towards your website.
This is also a violation of Google's Webmaster guidelines and the search engine will initiate action against your site. As this may not be a deceitful scheme on your part in order to influence the search engine results, there will only be a penalty on the areas of the website which have many unnatural links pointing to them. As in the case of spammy links from your website, this is also categorized as "Partial matches". In order to remove the penalty action imposed on your site, you will need to remove all the unnatural links pointing to your site. It is somewhat more difficult than in the case of in natural links from your site as you do not know which domains have unnatural links pointing to your website.
First prepare lists of all unnatural links pointing to your site, then contact the owners of these domains and send link removal request or include a rel="nofollow" tag. Google recommends only after you have done an intense task of approaching website owners to remove the links by using the Link Disavow tool. The internet search giant created this tool to help website owners to remove the links they were unable to get removed. Only after you have made an effort to get rid of the unnatural links that were against the Google webmaster guidelines you might have the manual action removed.
You can Get Expert Help for Penalty Recovery
If you are finding it difficult or not able to perform a penalty recovery procedure on your own, there are experts who are ready to help in any way they can. Nowadays, many SEO service providers have their own team of Penalty recovery specialists who considerable years of experience, and come up with client-specific and cost-effective solutions.