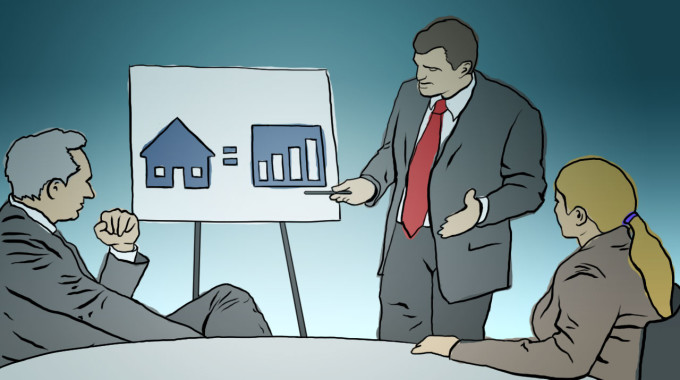 How to Persuade Your Management about the Benefits of Content Marketing
Over the past few years, the demand for content marketing seems to grow and has now proven to be a successful online marketing strategy for enterprises across industries. According to Content Marketing Institute, about 39% of B2C marketers and 44% of B2B marketers have reported that have a documented content marketing campaign in place. But these figures are not so encouraging as there are still many firms that yet realize the potential of content marketing and the main cause for this is due to the lack of persuasion from the top level management. Also, many marketers are looking for ways to convince their boss that content marketing is worth the investment. There are steps that marketers can take when preparing to pitch their boss on content marketing to make sure they cover all of their bases.
Make Sure You Have Clear Goals in Mind
You need to go in with a clear understanding of the meeting's goal before pitching your company management on content marketing campaigns. Without clear goals, you cannot expect your boss to allocate substantial budget to this "unrealistic" marketing strategy. Better way to convince your boss of the approving your content strategy is to ask him/her for a pilot program to test the waters and show him/her the strategy can work for your business enterprise.
Acknowledge The Reasons Why Your Boss Saying "No"
You need to understand the most common reasons why your boss says "no" to your content marketing plans and try to learn in addressing his/her concerns in a way that could be possibly turn it into a "yes". Expenditure is one of the most common objections to new marketing plans after all, top level executives of your company are tasked with maintaining the business running and driving revenue, which requires being extremely cautious about the expenses involved. Ask your management to fund a marketing strategy for a test run that has yet to be a proven ROI for the business. Because of this, you have to prepared to break down just much content strategy is going to cost and how potentially offset the price. You need to look into the internal resources, outsourcing opportunities and potential savings that can be made from implementing your marketing strategy.
"Personalizing" Your Content Marketing Strategy
Similar to any sales tactic, in order to make an impact on your potential customers, you will need to personalize your online marketing campaign. When it comes to convincing the management of your company, find something personal about your boss that you can associate back to the content marketing campaign. You can use your boss's personal things such as his/her interests or hobbies. For example, your boss loves gaming, and is constantly trying new games and gaming consoles. You can ask your boss if he/she has ever researched online before purchasing a new gaming console or new game arrived on the market. You can illustrate the path that customers take from online research to making an actual purchase. Your customers would take this path when making purchasing decisions of their own.
Educate Your Boss About Content Marketing
If your company boss is not aware of content marketing or does not know the importance of this marketing strategy, now is the time to educate him/her about what content marketing is and its importance in terms of your company's business goals. To do this, you must be well-prepared to explain how implementation of content marketing as part of your overall online marketing campaign can help in fulfilling business goals that includes a boost in terms of revenue, better customer engagement, high conversion rates and thought-leadership.
Providing Real Time Examples
When you have explained the importance of content marketing to your boss, do not forget to provide some real time examples to raise his/her interest on the topic. You can show examples of how your competitors are utilizing this type of marketing strategy for attracting the attention of audiences with their brand. You need to find out what your direct competitors are doing in terms of content, search for fissures and explain how your firm can fill the holes.
These suggestions may help you in persuading your company management in approving your content marketing strategy to be implemented in the field. You can consult with content experts for new ideas that can be added in your content strategy so that the results will exceed your company management's expectations.