Microblogging to Offer New Opportunities for Marketing and Public Relations
The microblogging features of Twitter and Facebook have triggered a major change in the way information is consumed, shared or distributed. People now have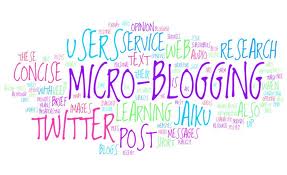 the choice to act as sources or sensors of information on topics in a wide variety of fields. Marketing experts have sensed the opportunities for business exposure that such social media activity opens.
 As compared to traditional blogs, a microblog contains a lower amount of content: phrases, video links or individual photos. The Twitter feed or the Facebook wall are a form of microblog. For commercial purposes, microblogs serve to promote services and products, websites and even collaborations with one organization or another.
Marketing advantages
With the evolution of Internet communications and online market changes, people need ever more efficient ways to reach out to family, friends or a business audience. Why should a company use microblogging features?
To share small pieces of information with clients: tips, commentaries, videos, links and news updates;
To save time – microblog posts are short and easy to generate;
Employees can use the microblog within the company communication system for quick and efficient information exchanges;
To offer a steady stream of information for clients and other businesses;
To direct the posts on the microblog to social media platforms.
The marketer may choose to include the microblog in the main website, or choose third-party solutions like Tumblr or Posterous.
What to put in a microblog post?
Microposts ought to be relevant for your main website topics, for products/services or for the latest news in your industry.
Some marketers choose to stream product images or 'in action' photos of staff members.
The microblog is also the ideal place to share quick updates about what's going on in your business.
Many of the tips and recommendations provided on the microblog can be later shared on Twitter or Facebook. Furthermore, although your main goal would be to advertise, you need to know when to push your product/service and when to provide free info for your readers' benefit. People don't like to be sold something all the time.
When sharing photos or videos, it is best to add a title tag or a bit of text for relevance;
Even if posts are short (less than 200 words), they still need to be keywords-optimized and informative;
Entertaining posts keep the visitors engaged;
Post daily etc.
Microblogging challenges for Public Relations!
Given the power of social media, even the slightest bit of information could turn explosive. A simple microblog post could become extremely controversial. Consequently, PR workers have a lot on their hands because of the way negative information spreads online.
In many cases, people react emotionally to micro-posts without checking the authenticity of the information. Emotion comes before reason, and this is one of the big challenges with social media and PR.
Microblogging may successfully serve as a marketing tool. Yet, it depends on precision, responsibility and the ability to anticipate people's needs or behaviors. News updates, product info, relevant videos or pics serve for staying in touch with the audience. And the public remains engaged as long as their need for information, entertainment or consume are satisfied.
[contact-form-7 404 "Not Found"]