Becoming 'Panda-Friendly'
Search engine optimization or SEO is one among the most powerful web marketing technique which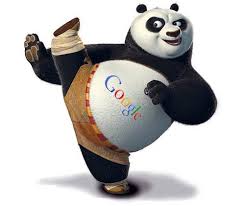 helps the websites to make a better ranking and notice-ability in the web-world. This technique helps the websites to emerge as the top results for a query given by the search engines. In order to rank the websites, different search engines use different algorithms. Google Panda is the algorithm launched by Google to facilitate in the search result ranking. It was first released on February 2011. Google Panda SEO was initiated with an intention to lower the rankings for low quality sites and higher the rankings for high quality sites. Low quality sites means the sites which are a low value-add to the users, which is a copy content from other low class websites or pages.
Google Panda is updated on periodically and so new changes are brought every time.  The basic difference Google Panda SEO has from other algorithms is that it ranks the website as a whole unlike other algorithms which looks for the quality of each page. So even if a lesser number of pages are there which are of lower quality, the site will be down rated by the algorithm. Thus, it checks the overall performance and excellence of the site to get top ranked.
In order to avoid such mishap Google advices the website owners to update the less quality pages on their site. They suggest avoiding duplicate content in the pages. Also, they recommends to either removing such pages or blocking them from being indexed. However, rewriting the duplicate content is not considered to be a good choice as Panda can detect the rewriting otherwise the rewritten copy should be of exceptionally high quality. Those websites which do not add value is also low rated by Panda, not because the content is duplicate, but their content will not be different from other sites. So this algorithm is mainly focused on the quality of the site rather than on spam.  Panda also initiated to block the scrappers which are sites that republish other company sites' contents. This is an important step otherwise, these scrapers can rise above the original content in ranking. Some grudge also came from the site owners in this context as they claimed that even after updating the contents in their site Panda did not increase their rankings. This is because Panda does not update the sites at regular interval. The sites will not be re-indexed each time and so they have to remain in the low ranking till the next updation in which their positive changes are well noted. As the algorithm undergoes periodic changes, Panda is expected to come off these negatives.
[contact-form-7 404 "Not Found"]