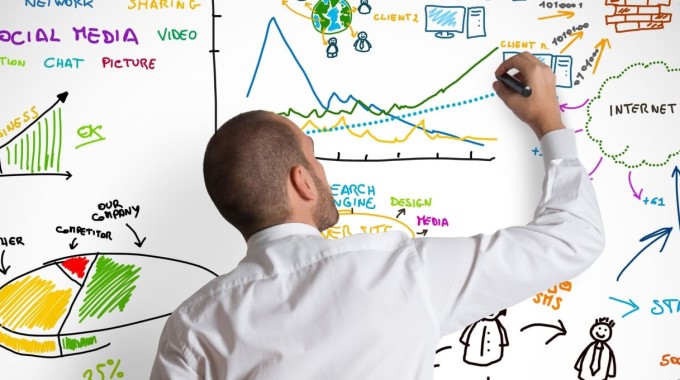 The international standards of marketing and advertising has become universal with the realization of the vast possibilities in Internet. Search Engine Optimization the revolutionary strategy has been getting popular all over the world in regard of the unparalleled growth it embarked in the economic sector. SEO is all about promoting a brand's reputation through all possible means of the Internet.
On Page SEO
Optimization will be always centered on a main website of the concerned brand or company. On Page SEO refers to the direct intervention of optimization on the website itself. Page titles, meta descriptions, meta tags, URL structure, body tags, keyword density, image SEO and internal linking are some major on page SEO strategy.
Off Page SEO
Optimization activities that can be carried out of the website, so as to get higher rankings and thereby ensure better exposure.
Social Networking Sites – sites, including Facebook, Twitter, Linkedin, Pinterest or Google Plus has become strongest mediums for marketing brands or products. The social influence of these sites would advantages much for a product or service to attain core attention from the market.
Blog marketing – Publishing of promotional blogs on sites like WordPress, Tumblr or LinkedIn would help in building leads for the business.
Forum marketing – Involving in online marketing forums, and providing client website links and thereby lets search engines to crawl it.
Search engine submission – It may take a long while for the search engines to find a website. Submitting your website to leading search engines like Google, Yahoo or Bing would help in speeding it up.
Directory submission – Enlisting client's business website on popular online directories would be effective in attracting more visitors.
Social bookmarking – popular social bookmarking sites like StumbleUpon, Digg, Delicious and Reddit are another great off page strategies for promoting a website. While submitting latest blog posts and pages to these sites extra care must be given while handling the tags it plays an essential role in broadcasting news with a wider exposure.
Link Baiting – another advantageous strategy, if a really popular, unique and trustworthy post is published on your site, then other people can link to it. Mutual sharing of good quality content would help in increasing your link popularity.
Photo sharing – Instagram, Flickr, Picasa and Photobucket have been enormous platforms for sharing images and infographics related to the client business. The audience can comment on them and also follow the link to the official website.
Video marketing – as like image sharing video sharing is also proven to be efficient in expanding brand exposure. Videos are used on client website or related to the brand can be shared on sites like YouTube or Vimeo.
Business reviews – It is good to get a review written on a business website along with the link. RateitAll, Shvoong, Kaboodle and Stylefeeder are some major business review sites.
Local listings – Getting your business enlisted in Google Local, Google Maps, Yahoo Local or Yellow Pages would help to reach out the targeted audience.
Article submissions – articles published on a website can be shared on popular article directory sites like Ezine, GoArticles or Now Public.
Social shopping networks – submission of products on online shopping network like Google Product Search, Yahoo Online Shopping or MSN Online Shopping would let people find the products.
Answer – question forums – actively participating in answering questions on sites like Yahoo Answers would help in building brand's trust and transparency among people.