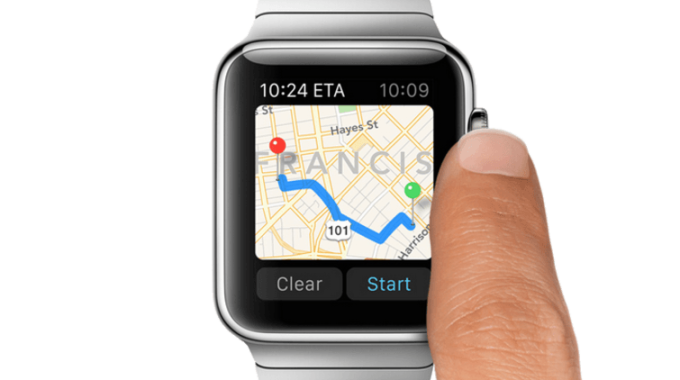 Will Apple Watch become the Next Local SEO Platform
For the past few years, we have witnessed the advent of technology in the mobile computing platform (smartphones, tablets and phablets) and now with release of Apple Inc.'s new smartwatch, the tech world has now turned its focus on wearable computing. Known simply as Apple Watch, it was introduced on September 9th, 2014 along with iPhone 6 smartphone. Here we only discuss about the search marketing aspects of the wearable device and for info about Apple Watch, you can visit their website. According to many marketers and advertisers, Apple Watch will make a thoughtful impact on the local search marketing and geo-targeting campaigns. With the increase in the number and occurrence of hyper-text searches, Apple smartwatch will be more crucial for business enterprises to make sure that they can be more visible to customers on the go.
With the launch of the smartwatch, a new set of app development tools called WatchKit will enable developers to easily create experiences designed specifically for Apple's wearable device. According to marketers, this will in turn 'possibly' influence search efforts and/or the interaction between enterprises and customers, depending upon what those developers think up.
The high-tech version of the conventional watch knob named Digital Crown will enable Apple Watch users to scroll, navigate, zoom and access Apple's voice search assistant Siri. Also, whenever you receive a notification or alert, or perform a function such as pressing down display or turning the Digital Crown you feel a tactile or haptic sensation on your wrist and this is all possible due to Apple's so-called Haptic Engine technology.
At the Apple Watch launch event, Kevin Lynch who is Apple's Vice President of Technology said that users will be able to search for locations via dictation or favorites, map out the routes and receive haptic 'feedback' at each turn including different notifications to denote left or right turns. For now, marketers are now eyeing on two things related to Apple Watch and that can be utilized to their local SEO goals. They are Apple Maps and Apple's voice assistant Siri and here are the ways how some tactics can be implemented.
Local Optimization on Apple Maps
When compared to local search platforms such as Google and Yelp, optimizing Apple Maps is not so simple and somewhat complex. Also, like many other directories, Apple Maps currently does not have its own business directory system. If you want your local business to be visible on the Apple Maps, you can do it by using the "report a problem" function in the Maps application where you can submit new business info or rectify wrong data. However, you should still submit edits in this manner through the Maps application if you notice your enterprise is not listed at all or listed incorrectly. Also, you need to submit your business to all local directories such as Yelp, Acxiom, Factual, Localeze and TomTom as Apple Maps draws local business info from these local info providers.
Local SEO efforts via Bing is Useful
We know that Siri is the core feature of Apple's iOS and with more upgrades on the iOS software, the voice search application is becoming smarter and more accurate. When a user performs a voice search on Siri such as "find a hotel in New York", the voice application will draw local business results from Bing search engine. It is well known about that Apple-Microsoft rivalry but many people thinks that this Apple-Bing partnership is for resisting the global domination of Google's Android platform. This means that you to concentrate all your local SEO efforts on Bing to leverage the benefits from Siri local search.
You need to devise SEO strategies especially for Bing when it comes gaining more visibility in the Apple smartwatch platform. Business owners have to make sure that their businesses have presence in Bing Places, make an account in the Bing Webmaster tools and monitor, and review their Bing search result rankings and organic traffic regularly to discover problems and potential opportunities.
More Wearable Devices means more SEO Opportunites
With Apple introducing its smartwatch devices, other electronics brands are now turning their attention on wearable computing and may have started research and development on these devices. With the launch of Apple Watch and Google Glass, the SEO industry is viewing more opportunities to get closer with customers.