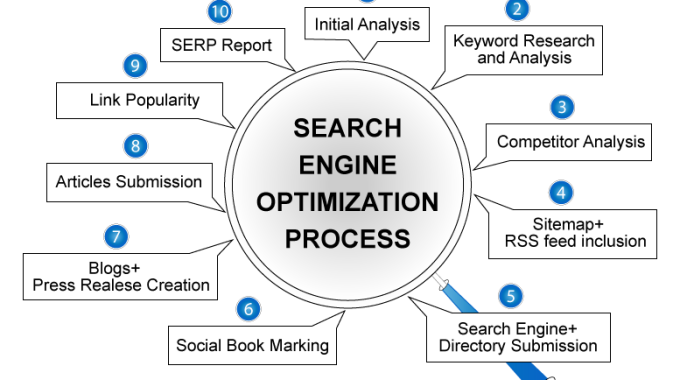 3 Main SEO Goals that Need to be Fulfilled by Your Web Development Team in 2015
As we move on to 2015 most web development companies focused on developing websites that are entirely search engine friendly and based on their client's preferences regarding color, style and more. For fulfilling client objectives, companies employed ethical web development and design practices, practical business theory and marketing strategies, good language and designing skills. In 2014, web development experts realized the importance of relevant and fresh content that can increase the amount of traffic coming to their website. They also realized that it is critical that they do everything they can to make sure websites in the next year are built according to appropriate technical SEO standards, that the site is set up to drive traffic, and that site performance can be measured. Here are the 3 SEO objectives that your web development team needs to fulfill in the year 2015.
It's Time to Focus on Mobile-Friendly Search
With the increasing popularity of mobile devices, many industry experts has been lecturing about the importance of mobile-friendly websites for the past few years and it's not just building an aesthetically pleasing mobile website, but a site that has instant loading speed, proper technical setup such as mobile Sitemaps, and compliant to other "mobile-friendly" criteria put forward by Google, Bing and Yahoo.
Your web development team needs to update their knowledge as we move on to 2015 and it is your job to help them stay ahead of the latest mobile trends. For the past few months Google has been tipping its hand regarding the importance of mobile UX, and it is only going to become smarter about how it benefits mobile-friendly sites for offering a better user experience. As users search online via mobile your business goals will change accordingly. You need to stay one step ahead by understanding what your web development team requires to do to make sure it is prepared.
Tackling Local SEO Challenges
It was in last July when Google rolled out the Pigeon algorithm update which is aimed at enhancing local search and many experts believe there will be lots more to come for local search in the year 2015. Local search is somewhat complicated, but after many years of making it tough on the little guy, the internet search giant is making moves that will benefit smaller, local businesses in search result pages, so take advantage of that and properly set up your site from an SEO perspective so reap the benefits of the additional changes that are about to come in  the next year.
Also, local business sites can always be tricky, but your web developers need to make sure that the name of your business, address, and phone number (NAP) appear in the HTML on your website so they can be crawled by Google. If you rely on local business and have a storefront, include NAP details in your web page's header and footer. You should also encourage web developers to become familiar with setting up local business schema data which can help your website offer better information such as hours of operation and reviews, to Google and Yahoo and users in search results.
Switching to HTTPS in 2015
You can bet that many websites will continue switching from HTTP to HTTPS as 2014 was the year of the data breach. Providing internet users with a secure connection may not seem significant for every page on your website, but including HTTPS as an SEO ranking factor is merely Google's latest security for its users. After Google announced about HTTPS as a ranking factor, many studies have shown that HTTPS does not create much impact in website rankings, but this isn't something that Google is going to backtrack on.
You need to update about Google's outlook on HTTPS to be sure you are helping your development team make an informed decision about whether or not a particular website should use HTTPS. Though it should make less impact page load speed, your web development team will have to balance security requirements against image compression to make sure Google doesn't take penalty action against your website for slow load times.
These are the 3 main SEO goals that your web development team needs to fulfill in 2015 and on that year the relation between SEO and web development will become more and more stronger.