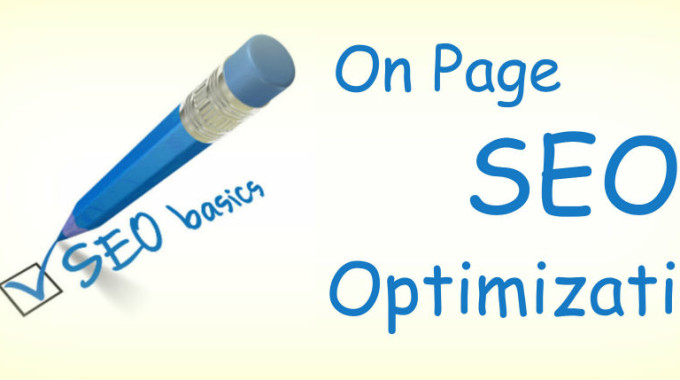 Few Suggestions that can Help in Maximizing Your On-Page Optimization Efforts
If you want better online exposure for your webpage in Google and Bing search results, you need to do some serious SEO activity on your site. As everyone in the SEO industry is focusing on link building, the importance of on-page optimization is often forgotten. As content is one of the important building blocks of SEO, on-page optimization is all about content. Here are six practical ways of optimizing content on-page.
Researching Around Topics and Themes – It is time to shift focus from single keyword research to exploring keyword themes based on your brand. The 'themed' keywords are synonyms, closely related or thematically related queries that search engines thought best matched your content. You need to examine the secondary keywords that are related or associated with each keyword. Use supporting key phrases as main ingredients to build content around a central theme. For that, you need to do some research on what words people use to describe your topic, when they talk about it and what are the properties of your subject.
More Practical Keyword Research – Even though single-keywords themselves are no longer enough to form the foundation of your content, everything starts with good keyword research. A keyword research will provide you fruitful results if you attempt to know what terms you are targeting, the popularity of those search terms and the relative competition. Thereby you can achieve your ultimate goal of connecting your content with the very keywords people type and speak into the search box.
Your Content Must Answer Questions – Nowadays, people look for interesting and informative content, so Google ranks content based on these qualities. More ranking for a search query means that Google believes your content can answer questions better. As you develop your content around topics and themes, you need to make sure that you get the top SEO ranking by answering the questions and offering a user experience better than the competition.
Give more Focus on Important Section of Your Web Page – For getting more search visibility for your webpage, place important content in the most important sections of the page, excluding footers and sidebars. Fancy CSS or JavaScript cannot trick search engines, so you need to do the right way, i.e., placing important content in places where it is more visible and accessible to readers.
Try Using Natural Language and Variations – It is helpful to identify other common ways people refer to your topic during your keyword research process, and you can insert these appropriately in your content. You can use semantic keyword research for getting successful results.
Proper Content Structure – Google and other search engines understand your topic targeting by providing structure to your content that includes lists, headers, tables, paragraphs and many more. A clear webpage must consist of proper introductions, topics organized into paragraphs, conclusions, spelling and grammar, and citing your sources properly.
When you all employ most of the above tactics in your on-page SEO campaign, make sure that your web page does not contain a Google penalty-inducing errors such as duplicate content, duplicate title tags and URL variants of same web pages.