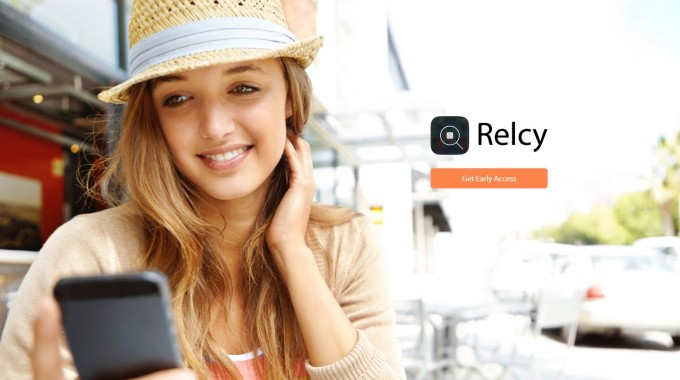 For the past couple of years, Google has been the market leader when it comes to search marketing in both desktop and mobile platforms. Businesses and other organizations want their SEO campaigns implemented in Google's search platform as it is the widely preferred search engine. It seems that Google is going to get a worthy competitor in the form of app-based search engine developed by a San Francisco-based start-up named Relcy. The Relcy app-based search engine is founded by entrepreneur Rohit Satapathy and along with his team, Relcy has been working in stealth mode for months have now successfully raised $9 million venture capital.
The basic concept behind the app-based search engine is that it will index and rank the content within mobile apps for your smartphone, providing you the ability to search content across all your apps, which popular search engines such as Google can't access. Without divulging into detailed working of their groundbreaking project, Mr.Satapathy mentioned about how his team has designed a knowledge graph of millions of real-time entities within all of the apps. According to the reports, the start-up venture uses a technology that is similar to Google's PageRank to score the entities for ranking. Relcy has its own mobile app crawler that extracts and categorizes information from apps into entities. It then maps the relationship between entities for creating a graph. To determine an entity's significance, an algorithm developed by Relcy team looks at citation signals across all apps.
All of this is now just speculations at this point as Relcy didn't start public testing of their search engine. But the company is providing visitors an early access on their website. With this new revelation, the SEO industry is now thinking whether the app-based search engine means anything to them and if it does, how to utilize the opportunity to their benefit.
Are there any Opportunities for SEO
According to latest survey published by Nielson, mobile app usage is growing them in the past and according to the survey, the time spent per individual using native mobile apps has almost doubled from eighteen minutes to thirty minutes in the fourth quarter of 2013 alone. If Relcy actually delivers on their promise of enhanced mobile search, then we can assume Google got a worthy competitor in the global mobile search market. Also, if Relcy becomes a reality, there will be a time when there is need of new SEO tools, reports and KPIs. And with that comes the need of new SEO market research, new SEO practices and new SEO point of views. Old ranking signals and techniques will get replaced with a new set of SEO strategies (only for mobile apps) depending on how much content continues to be available on the internet vs. native apps.
Now SEO industry is watching for a response from Google and other search engines, whether Google will release its own version or whether Google will acquire the whole start-up firm for millions of dollars just like Facebook acquired the popular instant messaging app, Whatsapp out of 'fear'.