Positioning SEO Services to Increase Relevant Traffic
Efficient online marketing strategies lead to good search engine positioning. SEO services improve websites to maximize visibility for both search engines and web surfers. A good position on the first search engine result pages translates in relevant traffic, sales and higher ROI.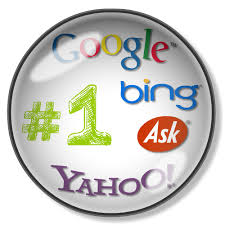 Search engine optimization is a pretty vast field covering a number of tasks and processes, some more complex than others: from basic keyword research to code writing and web design. Whether simple or complex, all these tasks are interrelated like bricks in a wall, each of them supporting the rest of the structure.
Keyword research and competition analysis
General keywords that contain no more than one or two words attract traffic, yet they do not generate sales. There may generate a huge boost in traffic, but because the keyword goes across several niches, it will not be relevant for the business.
 Long-tail keywords are the most relevant key phrases for a company because they render business specificity. Long-tail keywords form the basis for advanced, effective SEO.
When researching keywords, professional SEO services will also take a look at the keywords used by competitors. And only then they will come up with the right key terms for optimal website positioning. SEO services use specialized software tools for rapidly identifying the most suitable keywords for a certain business.
Monthly website maintenance and regular content updates
Search engines keep changing their algorithms in order to provide the most relevant results possible. This means that some websites will be added or dropped in the process, some will go up and others down. Specialized web maintenance is therefore essential for business success. A proper optimization strategy allows for a smooth adaptation to changes in algorithms.
Fresh content represents another key factor in website indexation. Web surfers need relevant content that is jam-packed with information they can use. Updating website content and maintaining regular blog activity is the best way possible to keep the audience engaged, entertained and exposed to the business message (product/service/news etc).
Complex onsite SEO
While the keyword research part and content creation are visible processes that target readers and business prospects, there is an unseen range of processes required for good website indexation. Here are only a few that professional SEO providers usually cover:
Creation of meta tags based on the researched and approved keywords;
Strategic interlinking;
Back link analysis;
Broken link checks;
Browser compatibility and more.
Changes in SE positioning
Nobody could have anticipated the incredible expansion of the Internet, even the closest estimates are left far behind by reality. Search engines have evolved in their search interface and made serious changes in their operation so as to ensure a satisfactory search experience for users.
There is more focus on personalization and localization;
Anti-spam penalties have increased and so has the complexity of anti-spam filters.
How do these transformations impact SEO? Businesses depend on staying ahead of trends to maintain a good positioning in SE. Moreover, they depend on relevancy of content and personalization like never before. These are the focal points for online marketing campaigns, and goals cannot be achieved without professional SEO assistance.
[contact-form-7 404 "Not Found"]