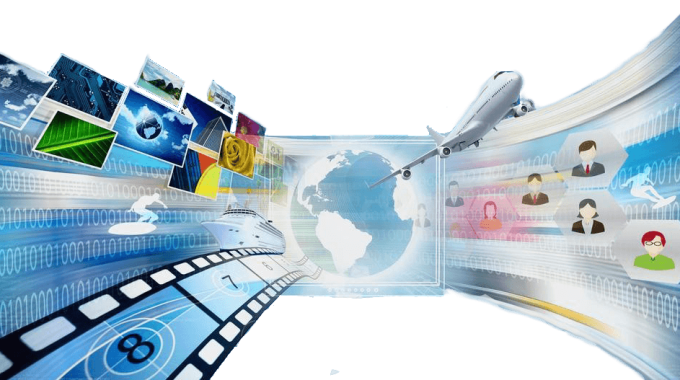 Marketers Need to Look Out for Google's Top 3 Technology Trends in 2015
As with any technology company, Google is planning to roll out new products and services this year, and as a start the search giant released a list of the top three technology trends to watch out in 2015, especially for online marketers. These trends are predictions based on information about customer intentions gathered by analyzing Google search data. Here are the top three technology trends Google found, and what they mean for your business venture this year.
Look Out for "Connected Life Platforms"
According to Google, "connected life platforms" is a phrase that it has coined for devices for indicating "Internet of things", and also to connect with each other. For instance, you know how to use your Pebble smartwatch for controlling your Nest thermostat. Google sees more of this type of things going on in this year, and it has the data to support its fact. According to Google, searches for wearable devices, in 2014 and searches for smart lightbulbs are up 36 percent from last year. Also, more four-and-a-half billion connected things will be in use worldwide in 2015 which is an increase of 30 percent from last year. When it comes to the Internet of Things, searches increased to 2.5 times from last year. For marketers, all of these connected devices will generate more data, which the search giant suggests using to create better experiences. Also, you can use data-driven insights to step up your customer service.
Smart phones as the Main Hub
According to the infographic-based blog post, Google considers smartphones as the main hub for all connected devices, and they can be used to create a more personalized experience by using the given data. Google describes this phenomenon as "The Internet of Me", and documents the extent to which mobile has grown in the past year. About 1.3 billion smartphones were shipped worldwide last year and roughly two-and-a-half hours per day are spent on smartphones, more than on desktops or TV. Also, one in five searches on Google are related to location and searches for "nearby" have grown five times since four years ago.
Google emphasizes that customers should have a great online experience with brands on their smartphone and this means that online marketers should produce some content about location, advertisements with local inventory and ordering with one click.
Increased Access to Information
We are now living in a world where we have unlimited access to information, entertainment and services whenever we want them. As the world becomes more connected, quick moments of decision making will happen constantly. According to Google, drones are now becoming, especially in delivering consumer goods within the specified time frame, and this past year searches for drones grew 2.6 times. Furthermore, the "same day delivery" searches grew 2 times in February 2014 compared to February 2010, and the Google app gets 30 times as many action queries by voice by typing. When it comes to delivering the goods, customers expect to get what they want when they want it. As a business owner, you need to conduct a brainstorming session with your marketing team on how you can improve your business to fulfill that expectation, may be an on-demand delivery or  24×7 customer support.
From all this we can deduce that Google is still encouraging marketers and advertisers to utilize its services and products more wisely and efficiently, and ultimately fulfilling the requirements of internet users. Also, you need to keep in mind that you need to include mobile in your marketing strategies as most industry experts believe that mobile will play a significant role this year.