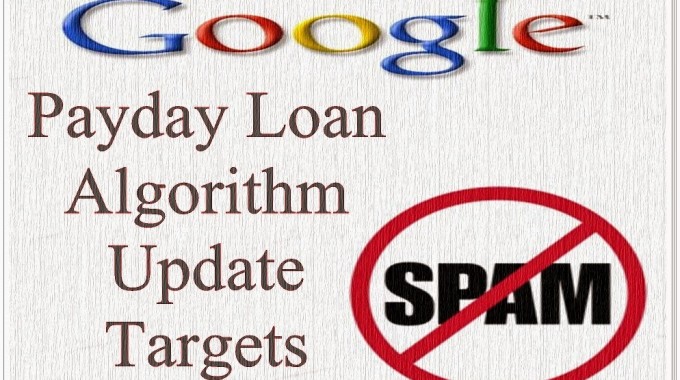 When you optimization for websites, you cannot ignore Google's algorithm updates that are rolled out in their search network from time to time. We have witnessed the aftereffects of Google's previous updates-Penguin, Panda and Hummingbird algorithms. The main aim of releasing these algorithms is to monitor websites that are obeying Google's Webmaster guidelines and preventing those sites which use spammy techniques or black-hat SEO tactics to illegally obtain search result rankings. We know that in last year Google rolled out new ranking algorithm nicknamed "Payday loans" update for tracking spammy search queries. According to Matt Cutts who is Google's head of spam division, the new upate will affect 0.3 percent to 0.5 percent of search queries in English language and he also mentioned that the update will specifically target queries such as "payday loans" and pornographic queries.
More Payday Loans Updates in the Near Future
In the recent months, webmasters have reported some changes in the search queries which leads to the speculation that the new Payday loan update has been rolled out and have started monitoring the search network. According to experts, the main aim of this new update is to tackle search queries that tend to have an increase in number of extremely spammy search results. Google has later confirmed that the new update indeed being released to target spammy queries. But Google doesn't provide the information about how much percentage of search queries will get affected but most webmasters are of the view that the new update will affect international search queries which is more than English queries.
Matt Cutts who was present at the SMX Advanced which was conducted at Seattle on June 11-12, 2014 has announced the release of another Payday Loans update in the coming week. Apart from targeting search queries such as payday loans, the new update will focus on queries like Viagra, casinos, debt consolidation and many more. He also mentioned that the Payday loan update released in May was designed to some security against black-hat or negative SEO.
Google Now Focuses on Mobile Friendly Sites
With the huge popularity of mobile devices such as smartphones and tablets, mobile friendly sites started to roll out and Google is now focusing on those websites that are misconfigured for mobile users. Few years back, Google has mentioned about ranking mobile sites according to their site speed, now they will rank mobile-friendly sites by focusing on two specific areas:
Faulty redirects – It is when a desktop site page redirects mobile users to an irrelevant webpage on the mobile-optimized site. 
Smartphone only errors – It happens when sites provide content to desktop users by accessing a URL but show an error page to mobile users. 
For avoiding penalty action, Google suggests properly configuring your mobile site by testing it on as many different mobile devices and operating systems as possible. If you want help in carrying out mobile SEO based activities, you can approach a service provider which has considerable years of experience in developing mobile-friendly sites and making it compatible in various mobile devices.