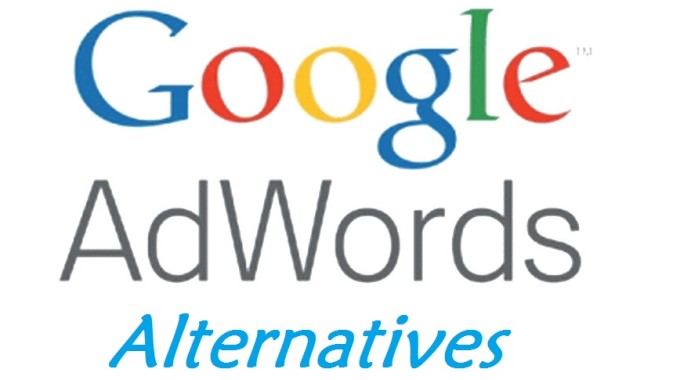 Keyword research is one of the vital parts in search engine optimization. One of the free tools offered by Google is Adwords, which is one of the effective tools to carry out Adwords planning with easygoing interface. Keyword research tool will help you carry out strategic process by providing you exactly what really a customer is concerned about and how much effective will be each keyword. Recently Google integrated this tool and re-branded it as AdWords Keyword Planner. This Ad words keyword planner is only accessible to marketers who have registered with Google's AdWords. Here are some of the well popular alternatives to Google AdWords keyword tools.
Popular alternatives to the Google AdWords keywords tool
WORDTRACKER: Word tracker is one of the high performing tools with user-friendly interface. The interface gives you many suggestions about what people are searching for and thus helps you select the best keyword phrases. Another advantage offered by this tool is that it also provides the users with an idea about how much competition one may have to face within the selected keyword phrases.
WORDSTREAM KEYWORD TOOL: Wordstream keyword tool is a very huge database with around trillion keywords, and one can try out around thirty keywords free. The database enables one to customize the search results by ignoring adult keywords offering nicefying keyword results. The customizable database also helps you in grouping keywords and listing them separately. Due to the ease of use, many prefer this alternative tool. The paid version of Wordstream keyword tool offers approximately thousands of results, with around hundreds of which are free.
SEO BOOK KEYWORD TOOL: SEO BOOK KEYWORD provides you with search volumes by Google, Yahoo, Bing and link them back to related search results. It also links to the vertical database including Blog search, Answer sites, Classifieds, videos and groups.
KEYWORD EYE TOOL: Keyword eye is one of the simplest tools to make your keyword research simple. This keyword tool will display the results in increasing or decreasing order, based on the search volume, thus helping you get better search results.
MERGEWORDS: Mergewords is one another simple and exact keyword tool offering you exact results. This interface consists of three boxes, where one can enter sectors of long tail keyword. The three boxes are for three distinct sectors such as primary product related keywords, product attributes and location strings.
UBERSUGGEST: Ubersuggest is one of the well-used alternative keyword tools offering Google suggest services. The results are displayed in alphabetical order also the vertical results giving images, shopping, recipes and video.
SERACH POSTION FINDER: This is one of the fastest keyword tools to find related keywords. This keyword tool help he user to search on multiple search engines, have simple interface which makes it more user friendly.
Paid alternatives for Google Adwords Keyword Tool
SEMrush: SEMrush is one of the main keyword tool offering organic as well as paid keywords within the search results. Only some of the first few results around ten results are free. Search process entails by entering the competitor's domain and making use of specific keyword search. Thus, one can get details about top ten organic keywords.
MOZ: MOZ is an alternative keyword tool providing the top ten places of different keywords and later on assigns a different score depending upon the pages. This keyword tool also helps you get details regarding the competitive keywords and analyzing the metrics.
KEYWORD SPY: Keyword spy is yet another simple tool, which tracks almost every search advertising within the industry. This action in turn helps you in improving your marketing analytics, ad copies, SEO intelligence and competitor's keywords too.
ADVANCED WEB RANKING: Advanced web ranking is another keyword tool, which brings information from Google trends, Google suggests, Google Ad Word's, Google webmaster, Word tracker, Yahoo API etc. This tool works efficiently in bringing the best result for you offering different ways to find your competitor's top and best keywords.
KEYWORD DISCOVERY: Keyword discovery as the name suggests is a keyword tool that helps you get ideas regarding the keywords that your customers are using. This keyword tool helps you get better keywords by checking out the seasonal trends in search.