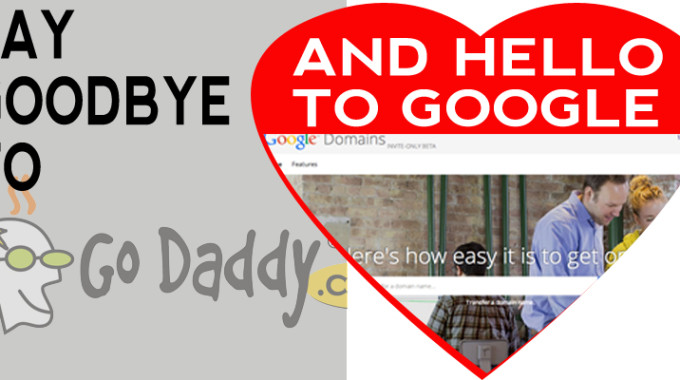 It's a known fact that the internet giant Google always tries to find ways to expand its brand to other areas. Some of them include wearable technology like Google Glass, broadband service called Google Fiber, digital media player named Chromecast and many more. Now, Google is setting its footprint on domain registration by introducing its own service called Google domains. It is now being launched as an invite only beta for domain transfers and new domain registrations. As you know, there are top domain registration sites namely GoDaddy, Enom and Network Solutions which provide more than just domain registration which include hosting, website building and site protection services. For providing these kinds of services, they partnered with some reputed firms that include Wix, Shopify, Weebly and Squarespace for helping customers with all kinds of domain registration-related services.
For Targeting Small Enterprises
Google started domain registration service for attracting small businesses as most of them don't own a domain of their own. According to the internet search giant, "It's 2014 and it seems obvious but across laptops, smartphones and mobile devices, a website is one of the places where people look for information about a business. But amazingly, our search shows that nearly 55 percent of small businesses still don't own one". As you know, Google has tools such as Google My Business to help small enterprises to succeed online and they have now decided to provide help customers at the very starting point of very business's online visibility and it is having their own domain name. When compared to other domain registration sites, Google isn't charging an extra fee for private registration something that often costs just as the domain registration itself with its other counterparts. To target small businesses, Google is now offering an attractive package along with domain registration and it said that users who registered their domains through Google Domains will get up to 100 email addresses and provided with subdomains.
When compared to other leading domain registration players such as GoDaddy and Namecheap, Google is offering its registration service at 12$ per year with the domain privacy entirely free. As of now, GoDaddy is offering both registration and regular privacy for a .com domain at $20.98 and as Google is offering it at low price, other domain registration sites may have to start offering services at highly competitive prices. Currently users require a special invitation code to either purchase or transfer domains through Google Domains. Google said that they are trying to make the service widely available in the near future.
For Getting More Google Visibility
As you know, Google is the most preferred search engine and for creating more brand visibility Google is the perfect platform for implementing your marketing strategies. As Google started its own domain services, small businesses who doesn't own a domain can get all the help they need from Google. For developing the website and its related marketing campaigns, you can consult with experts who have years of experience and skills to provide you cost-effective solutions based on your requirements.